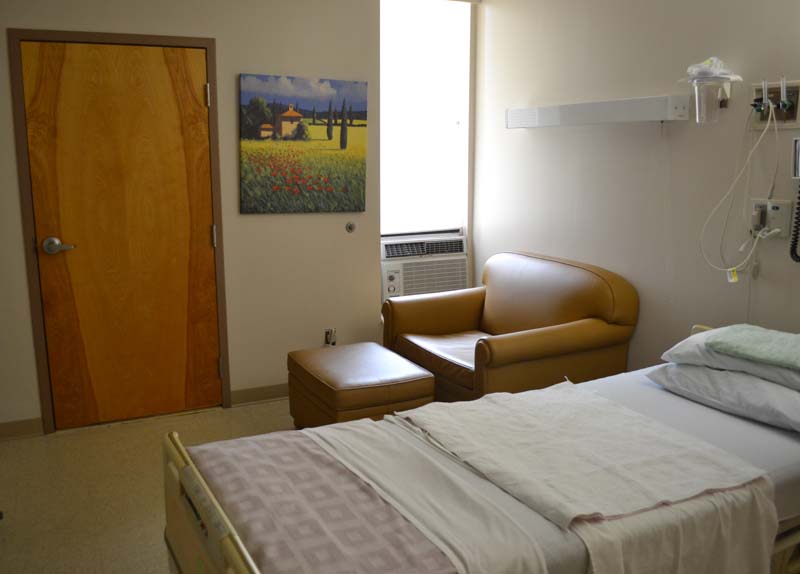 Swing Bed Program
Lawrence Healthcare offers the Swing Bed program as an alternative to discharge from an acute care bed. The facility does not house these "beds" in separate facilities. In most cases, the patient remains in the same room used for their hospitalization.
Length of stay is determined by your needs. When your skilled needs have been met, you will be ready for discharge. During your visit, the discharge planner will visit with you and your family regarding continued care. The care team and your physician will be involved in making recommendations. Then, if you need help in arranging continued care, we will help you make arrangements, if you like
Acute Care
Lawrence Memorial Hospital is licensed as a Critical Access Hospital and staff the maximum 25 beds. All of the patient rooms are private.
Observation
A physician may order a patient to be put on observation status. Observation status is a time of testing or monitoring a patient and their medical need
Pharmacy
Lawrence Memorial Hospital offers an in-house pharmacy for all prescription needs throughout the facility including Lawrence Hall Health and Rehabilitation.
Chaplaincy
Chaplaincy services are provided for your pastoral and spiritual needs during your hospitalization. Allow your faith to provide strength and comfort and to enrich your healing process. Chaplaincy services can be arranged at any time.